---
HazelGrace:  The men were just, like so ready to share. And they just shared so beautifully and vulnerably and there was laughter and there were tears and there was, there was really hard moments and it was mind-blowing, it was heart-blowing.
Lila: Wow, but witnessed by women, that's what I'm amazed by. If they were in a group by themselves, I would expect, ok in a men's group, they could do that, but to be witnessed by 30 women!
HazelGrace:  Yeah. Who agreed to show up in service of the men and be silent and to hold their stories with love and compassion and curiosity, that that was their agreement for why they were there. And it was, it wasn't until — yes, that was all cool and beautiful and powerful and amazing — but it wasn't until the very end, when I got the profundity and the power of this particular process, because some of the women at the end shared their reflection of the impact of what they got from the night, and this, I remember this one woman, she stood up and she said, 'I walked in tonight with a hard heart towards men, and I thought men were all a certain way, an' they only wanted one thing and they've never gone through what I've gone through and she said, 'I have so much compassion and empathy and I had no idea that men have gone through what I've gone through but just in a different body and I have love for men' and that woman forever was different and transformed and related then to men in a, in a totally different … way, like they're human, they're like me, I have love for them, I don't know what they've gone through until I know what they've gone through, and not— the witness part of this process is actually one of the most powerful parts, not everything, because there is something important for you to share your stories and be validated by other people that are like you, but it's the witness part that's like the cream of the cream.
---
---
Welcome back to horizontal with lila, the podcast about intimacy (sex, love, and relationships of all kinds) that's entirely recorded while lying down.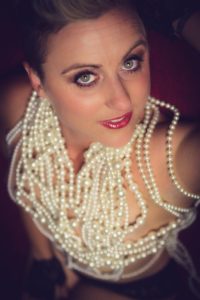 In this episode, I lie down with Dr. HazelGrace Yates. In a twin bed. At a summer camp. In the wilds of New Jersey. (Hear the birds?)
HazelGrace is a clinical sexologist, a scholar, and the founder of The Cock Project and The Pussy Project. She holds a PhD in Human Sexuality, and a Masters in Education.
The Cock Project offers those who identify with having a cock the opportunity to speak about their experiences living with it, and their feelings about it, directly to a group of others who self-identify the same way — while being silently and compassionately witnessed by a group that does not identify with having a cock, or would prefer to act as a compassionate witness. The Pussy Project is the inverse. Right after we recorded this episode, I had the opportunity to experience both workshops.
HazelGrace and I were both taking part in Connection Camp, a summer camp for adults that's centered around activities designed to encourage authentic relating. It is produced by The Connection Movement, which is based in New York and led by Amy Silverman.
I felt extremely moved by my experience at The Cock Project workshop. Even though I live in a community in which we generally feel comfortable to speak openly about bodies and sex, I had never before heard even one cock owner speak in detail and at length about their experience with their cock. Certainly not more than an anecdote or two from a lover, definitely not to or in front of other cock owners, and decidedly not while witnessed by those who identify with having a pussy. I felt such admiration for their willingness to share. And I felt a kinship with their expressions of embarrassment, confusion, wonder, disappointment, and joy. I also felt a greater surge in my compassion for the challenges of growing up with an assigned male gender, as many of the feelings they expressed were inextricably intertwined with societal expectations of cock owners.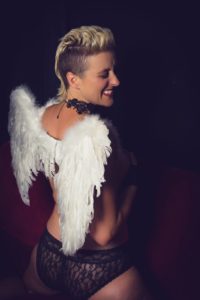 I'll be inviting HazelGrace to Hacienda Studio to give workshops during her Nov/Dec 2017 tour. Details soon.
You can contact HazelGrace if you'd like The Cock Project and The Pussy Project to come to your town by visiting hazelgraceyates.com.
In the second half of this episode, we discuss the cock monologues, the cock project, the pussy project, the challenge of being a sex-positive professional, and having sex outdoors.
Come lie down with us at summer camp!
---
Links to Things:
HazelGraceYates.com, HazelGrace's website
Make America Relate Again, a podcast I admire, in which Samia Mounts has respectful political conversations with women who voted for our current president.
Connection Camp, a summer camp for adults, at which we recorded this episode!
The Connection Movement by Amy Silverman, which aims to revive our connection with ourselves and each other
Hacienda Studio, the sex-positive event space run by my Hacienda community, where HazelGrace will teach on her winter tour
The Vagina Monologues, the world-famous play by Eve Ensler that made it possible for people to say the word "vagina" in public
The Cock and Pussy Project, HazelGrace's extraordinary workshops
The Hawaiian reconciliation ritual Ho'oponopono
Sex Geek Summer Camp, a retreat for sex-positive professionals
---
Show Notes (feel free to share quotes/resources on social media, and please link to my iTunes, this website, or my Patreon!):
iTunes link: https://itunes.apple.com/us/podcast/horizontal-with-lila/id1238031115&ls=1
website link: https://horizontalwithlila.com/
Patreon link (the crowdsourcing of patronage!): https://www.patreon.com/horizontalwithlila
[6:00]  What happened when HazelGrace tried to gather stories for The Cock Monologues in order to create the play?
[7:05]  Cock owners sharing about their cocks while witnessed by 30 women.
[9:10]  HazelGrace's refinement of The Cock Project through academic study and her PhD dissertation, titled "The Evolution of Healthy Male Sexuality and Women's Role in That Emergence."
[9:18]  "I just finished my PhD, studying the efficacy of this process that I created and enhancing it through my academic study and, so the title of my dissertation was 'The Evolution of Healthy Male Sexuality and Women's Role in That Emergence,' My attention is on, that I feel strongly — and my research points that — we as men and women have co-created these wounds within one another, and so, in order for us to unwind that it seems that we would also need the co-creative process of helping one another unwind the wounds that we've created within one another." – HazelGrace
[10:09]  How do trans and non-binary people fit into HazelGrace's project?
[10:50]  Who can participate in The Cock Project and The Pussy Project?
[11:35]  HazelGrace's newest endeavor, The Genitals Project. HazelGrace needs more facilitators who identify as non-cisgendered to co-facilitate this with her. Contact her if you would be interested!
[14:16]  Another Connection Camper enters the cabin.
[14:27]  Why did HazelGrace choose the terms "cock" and "pussy" as opposed to any other terms?
[15:24]  A term Lila finds unacceptable for a grown man to call his cock.
[16:17]  The Connection Camper interrupts to ask about the word "dick."
[16:52]  
HazelGrace:  I've had a recent practice of stopping using body terms for negative terms, meaning, I caught myself—
Lila:  Right!
HazelGrace:  —a couple weeks ago calling, well, saying, 'Well that was a dick move.' 
Lila:  Dick, asshole. 
HazelGrace:  'Yeah, wow, they're an asshole,'
Lila:  Cunt.
HazelGrace:  —and I'm like, 'No! I know, 
Lila: Pussy.
HazelGrace: 'Cause every time I'm saying that, with those— I'm communicating to our body parts that they're wrong and bad or negative or something and so it's a recent practice that I've been catching myself with those particular words of negativity.
[17:59]  Lila's issue with the word "yoni."
yoni (noun) = a representation of female genitalia, symbolizing Shakti, the Hindu goddess of creation. A Sanskrit word often used by yoga teachers and New Age spiritual seekers to refer to the vulva.
[19:00]  Camper interrupts again to suggest the word "putulu" because her grandmother used to say it. Then she leaves. (I have googled, but to no avail. Can you point me to a resource that explains the cultural significance of putulu?)
[20:46]  Lila's sweat lodge story. The experience of receiving and chanting the Hawaiian prayer Ho'oponopono. Translated during the sweat lodge into English as: I'm sorry, I love you, please forgive me, thank you. The men first chanted it to the women, and then the women were invited, if they felt called, to chant it in return.
[22:41]  What typically happens at The Cock Project?
[24:11]  How has doing this work affected HazelGrace's romantic relationships?
[26:13]  The couple whose feedback had HazelGrace adding an element to the end of the process, a "de-role-ing."(HazelGrace thanks Brave and Megan in Austin, Texas!)
[27:49]  HazelGrace's experience at Sex Geek Summer Camp, a retreat for sex-positive professionals led by Reid Mihalko, prominent sex educator. Reid's recipe for having difficult conversations. Read the article, but here's an excerpt:
"Dear ___(partner, boss, hottie at the bar)__, there are some things I've not been saying to you.  I'm not saying them/haven't been able to say them, because I'm afraid the following might happen: _____________. What I would like to have happen by my telling you is: _____________. And what I'm not telling you is _____________. Thank you for listening. What, if anything, would you like to share?"
– Reid Mihalko
[29:18]  The challenges facing the sex-positive professionals who are trying to end global sexual shame.
[30:03]  Facebook censorship. The ad for Lila's podcast that Facebook took down because they said there was nudity in it. There was not.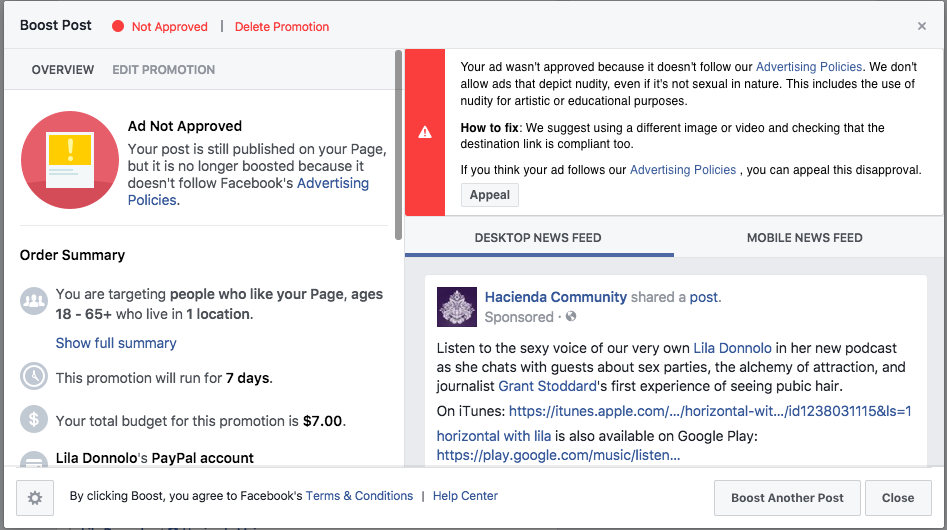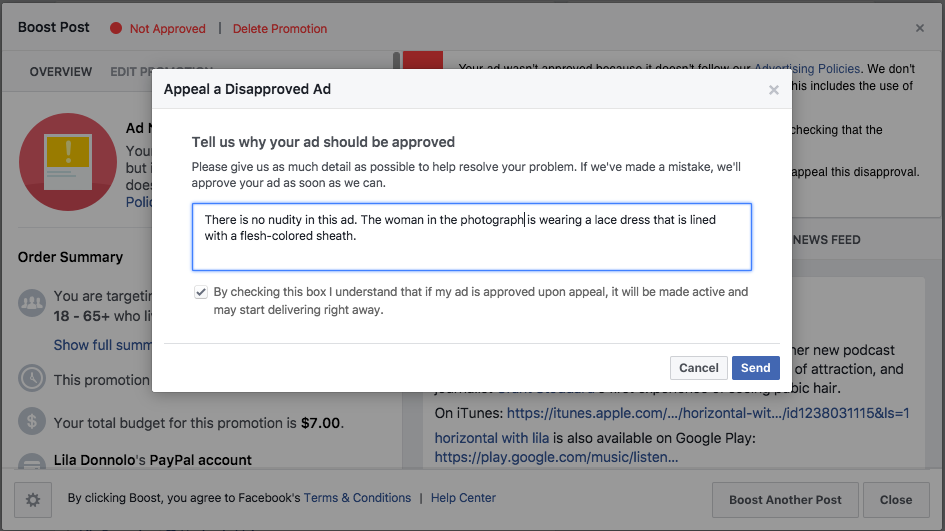 [32:00]  Who can go to Sex Geek Summer Camp?
[32:45]  Lila on her three camping experiences in general, and the one with the man she thought she was going to marry, in particular.
[35:56]  HazelGrace's first time, in Guadalupe Mountain National Park.
[37:06]  Lila's first time having sex outdoors.
[37:48]  HazelGrace tells Lila a story about an orgasm.
[49:23]  "If I can experience that, I can experience it again." – HazelGrace

Become a patron of the horizontal arts, by supporting me on Patreon, a website for crowdsourcing patronage! Patronage allows artists like me to buy equipment, schedule recording tours, and devote my time to creating more horizontal goodness, for you! Becoming my patron has delicious benefits, ranging from exclusive photos and behind-the-scenes video content, to handwritten postcards, spring cleaning phone calls, and creative input on future episodes! You can become a patron for $1 a month on up, and the rewards just get more sumptuous.