---
"I'm 40 years old. My sexual awakening is but a mere 7 years old and before that, everything sex was pure confusion."
– Ralph
This quickie episode of horizontal with lila was recorded live at my launch party on May 21st, 2017, at Hacienda Studio, the sex-positive event space run by my Hacienda community in Bushwick, Brooklyn.
Guests enjoyed reiki, massage, empathy sessions, and cookies upon arrival. After a brief cuddling tutorial from one of my housemates, a professional Cuddlist, fifty people in kimonos, flannels, onesies, and short-shorts got horizontal and snuggly on an enormous Megabed the size of three king mattresses put together, while, on a bed-island across the room, my guest and I arranged ourselves as we would for any horizontal recording session — lying on our backs, almost ear-to-ear, sharing a pillow, microphones hanging down above us, with a starry blanket as our backdrop…
---
---
In this, the first of many quickies to come, I lie down with Ralph de la Rosa.
Ralph is a highly regarded meditation teacher in New York City. His Rebel Heart Meditation, a weekly class combining meditation, psychology, and neuroscience, was the first — and is still the only — meditation class I've ever attended regularly.
He's a punk at heart, a feminist, an anarchist, a raw, utterly honest and relatable teacher, a truthful writer, and his forthcoming book about working with trauma in meditation, The Monkey is a Messenger: What Your Busy Mind is Trying to Tell You will be published by Shambhala Publications in 2018. I will be the first to buy it and carry it around with me like a talisman.
Full disclosure: Ralph and I first met through on-line dating, went on one date, didn't talk for six months, meditated alongside each other for three, and then became friends.
Ralph is also my birthday twin. In October of 2016 we celebrated on a weekend retreat I curated with my close friends that I dubbed "the option to fall apart edition." I think Ralph fell together, while I fell apart, but it seemed to work out for the both of us.
To keep apprised of his offerings in cognitive behavior therapy, coaching, and meditation — he co-hosts retreats in lovely spaces, offers streaming meditations, and teaches regular classes at MNFL in NYC — visit ralphdelarosa.com.
In this quickie, Ralph does something that no guest of mine has done before or since — he performs a spoken word piece. He called it, "A Brief History of Sexual Repression." In the span of this 20-minute quickie, he manages to share his first sex ed talk, first porn, first time, the celibacy practices of the Hare Krishna, and divine pleasure.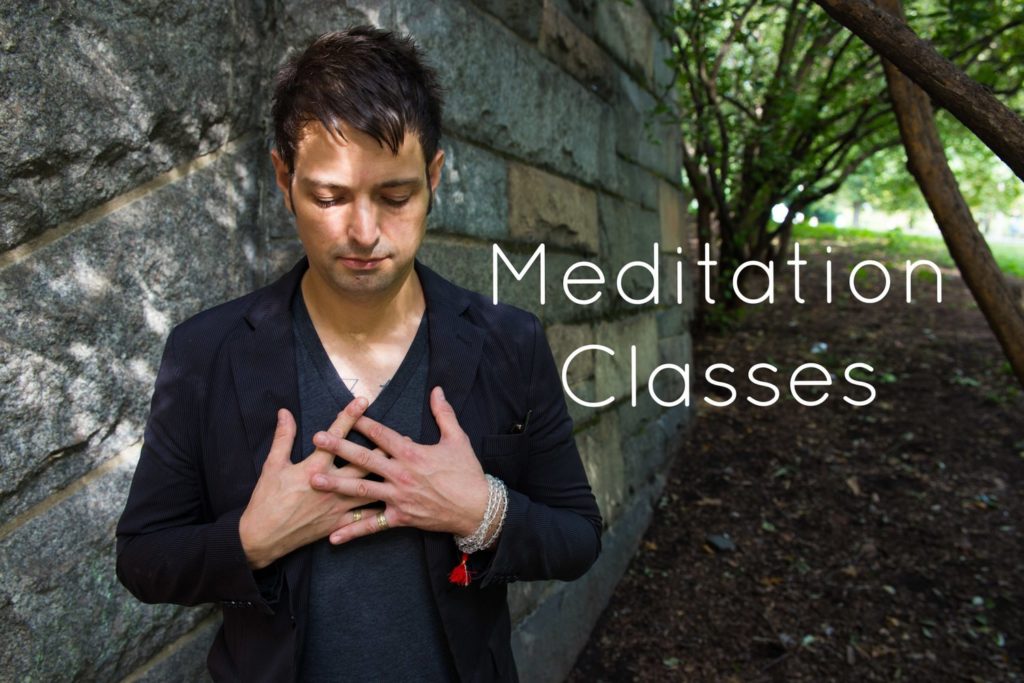 Won't you please … come lie down with us?
---
Links to Things:
ralphdelarosa.com, Ralph's website
Hacienda Studio, sex-positive event space with a broad range of educational and titillating events (get on the mailing list!)
Cuddlist, the resource for thoughtfully-trained professional Cuddlers
---
Show Notes (feel free to share quotes/resources on social media, and please link to my iTunes, this website, or my Patreon!):
iTunes link: https://itunes.apple.com/us/podcast/horizontal-with-lila/id1238031115&ls=1
website link: https://horizontalwithlila.com/
Patreon link (the crowdsourcing of patronage!): https://www.patreon.com/horizontalwithlila
[6:26]  "In child scrawl on one side of the paper I drew naked women, and on the other side I had written articles about how women's boobies made me feel funny and I didn't know why." – Ralph
[7:20]  Ralph's first sex talk.
[7:36]  "Real sex ed" in middle school.
[7:57]  Ralph's first porn.
[9:26]  Ralph's first time and all that ensued.
[11:40]  The celibacy practices of Ralph's Hare Krishna phase.
celibacy (noun) = the deliberate choice to renounce sexual acts and romantic relationships, often practiced by devoutly religious people in the belief that channeling, transmuting, or controlling sexual energies as a devotional act will keep them pure and better-suited to reach their spiritual goals
[15:34]  Phone sex hotline call.
[16:32]  "Now I'm 40. And I know that sex and spirituality in fact do mix; in fact they were meant to mix." – Ralph
[16:49]  Slow sex.
slow sex (noun) = a sexual practice designed to heighten pleasure throughout the whole body by de-emphasizing the importance of orgasm
[17:40]  Divine pleasure, and cock.

Become a patron of the horizontal arts, by supporting me on Patreon, a website for crowdsourcing patronage! Patronage allows artists like me to buy equipment, schedule recording tours, and devote my time to creating more horizontal goodness, for you! Becoming my patron has delicious benefits, ranging from exclusive photos and behind-the-scenes video content, to handwritten postcards, spring cleaning phone calls, and creative input on future episodes! You can become a patron for $1 a month on up, and the rewards just get more sumptuous.