---
"I've always felt a surge of excitement and happiness when people trust me to do things, and I think that that's kind of a seed for being a dominant. Because it's based in trust. I feel the responsibility to make good choices, and that's what being a dominant is, making good choices for yourself and for someone else."
– Mistress Leigh
"I'm in a world where, we try to take the things that are and twist them and flip them and give them a little hat and put like, leggings on them, and stilettos, or hosiery. So, the things that are, you try to just kind of fuck with a little bit. And one of those things, is jealousy. I think one of the the great ways that people can experience their lives is by using creativity, and for me that's what kink does. It takes the things that are and it adds and it gives it meaning that it didn't have before. It creates these associations that cause pleasure, or that mean certain things. And I think a great way to deal sometimes, with things that give us negative responses is to flip them on their head and to grab back control, by making them something that gives you pleasure." 
– Mistress Leigh, episode 3
Welcome to horizontal with lila, the podcast about intimacy (sex, love, and relationships of all kinds) that's entirely recorded while lying down.
I invite you to eavesdrop on stories that might seem almost too personal for you to hear, which is, of course, exactly why I want you to hear them. Many episodes are recorded in bed, on my Casper mattress at Hacienda Villa, a sex-positive intentional community in Bushwick, Brooklyn. Other episodes are recorded while horizontal … elsewhere.
---
In the third episode of horizontal, I lie down with Mistress Leigh, a professional Dominatrix.
dominatrix (noun) = a female-identifying person who directs a BDSM, fetish, or fantasy-oriented play scenario, often the counter-role to a submissive. [male-identifying version of the same is referred to as a dom]
submissive (noun) = a person who follows directives in a BDSM, fetish, or fantasy-oriented play scenario (scene), often the counter-role to a dominant.
As a Pro-Domme, fetish consultant, educator, and performer, Mistress Leigh teaches BDSM workshops, does stand-up dominatrix comedy, facilitates events that benefit sex workers, conducts private sessions, and consults on all manner of kinky things for movies and television.
Pro-Domme (noun) = an abbreviation of the term "professional dominatrix" [the spelling "domme" typically denotes a female-identifying dominant person].
kinky (adj.) = the characteristic of enjoying sexual or sensual behaviors that are outside the bounds of social norms, are uncommon, or, though common, aren't socially acceptable.
Leigh occasionally takes her show on the road and goes on BDSM tours (did you know that there was such a thing? You should probably find out about this on her website.). Keep up with her kinky antics on LeighEntertainment.com
She's a also a martial artist and a general badass, full of characters and stories and charisma. This episode of horizontal was recorded at Mistress Leigh's apartment, in her little loft nook, in another neighborhood in the land of Brooklyn.
We talk about fetish work, sessioning with disabled clients—
sessioning (verb) = conducting a — typically private — professional domination gig, or, session
— dominant women, submissive men, play, power, position, and feefees.
So hey…come lie down with us.
---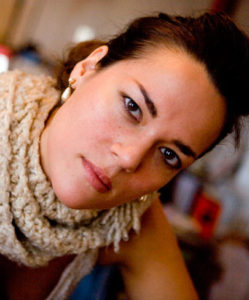 Links to things we spoke about in the episode:
Leigh Entertainment, Mistress Leigh's website
Dr. Zhana, the reason Mistress Leigh and I know each other
The Liberator, wedge props for sex
The tumblr page for things fitting perfectly into other things
Mistress Leigh's Time Out New York profile
The Dominant women / submissive men's group that Mistress Leigh runs
TES, the non-for-profit BDSM / Leather / Fetish group — the oldest known BDSM organization in the world
Dita Von Teese's The Art of the Teese
Mistress Matisse, one of Mistress Leigh's dominant female idols
Midori, another idol, and the queen of Japanese rope bondage.
---
Show Notes (feel free to share quotes/resources on social media, and please link to iTunes, this website, or my Patreon!):
iTunes link: https://itunes.apple.com/us/podcast/horizontal-with-lila/id1238031115&ls=1
website link: https://horizontalwithlila.com/
Patreon link (the crowdsourcing of patronage!): https://www.patreon.com/horizontalwithlila
[2:02]  Setting the scene: Mistress Leigh's fetish fantasy play loft
[3:21]  "You don't need a Liberator here." – Lila
[5:13]  things fitting perfectly into other things
[5:38]  Mistress Leigh profiled in Time Out New York
[7:44]  How Mistress Leigh feels about SAMS.
SAMS [abbreviation for smart-ass masochists] (noun) =  also sometimes (arguably) dubbed a "bratty sub," a SAM enjoys resisting the established power play dynamics in a scene or scenario by talking back, employing sarcasm, or taunting the other person/people in a scene.
bratty sub (noun) = a submissive person who enjoys acting out childlike displays of rebellion during a kink scene
masochist (noun) = a person who derives physical, emotional, or mental pleasure from receiving physical, emotional, or mental pain or sensation; may actually experience pain itself as pleasure; often the counter-role to a sadist
sadist (noun) = a person who derives physical, emotional, or mental pleasure from giving physical, emotional, or mental pain or sensation; often the counter-role to a masochist
[8:26]  Bringing her partner in to professional domination sessions.
[9:02]  "You know there's no sex involved in professional domination in the United States." – Mistress Leigh
[9:15] Mistress Leigh clarifies that she only sessions with "high-functioning" autistic folks and those with physical disabilities that have full capacity to consent.
[10:28]  Mistress Leigh tries to define kinky.
[12:19]  Does Mistress Leigh want to eradicate kink?
[14:24]  "Part of the fun though is to create this 'other than' mentality, creating something weird and bizarre and strange, so, out of one part of my mouth I'm saying 'Yeah, I would love to normalize it.' The other part of me is like, 'I like being a weirdo.' I like it when it's crazy and weird and wild and transgressive and deviant behavior. So … maybe if we can celebrate the deviance in a normal way, then I'll want it to remain that way. I just don't want them to fuck with our sexual freedom and our rights. That's kind of what I mean by normalizing behaviors, is removing the guilt and the shame away from sex." – Mistress Leigh
[15:39] What is fetishization?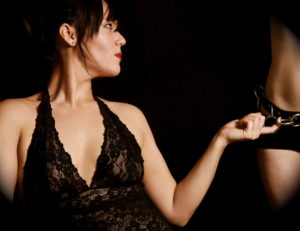 fetishize (verb) = the act of creating a strong attachment to a particular person, physical characteristic, body part, object, or idea and equating this with the fulfillment of an (often sexual) desire.
fetish (noun) = a person, object, or idea that holds an unusually powerful (often sexual or sensual) association
[18:00]  What do Mistress Leigh's asexual, fetishist clients get out of their sessions?
[22:30]  Kink vs. fetish.
[22:56]  "In the US, we use the term interchangeably — kink and fetish. […] In Europe, a fetish is something that you have to have in order to get off." – Mistress Leigh
[25:00]  Kink in the diagnostic manual — pathologizing kink.
[25:56]  "Fetish … the musical!" – Mistress Leigh
[28:32]  What Mistress Leigh's mom said when Leigh told her that she was becoming a Pro-Domme.
[30:11]  "My mother and I disagree dramatically, politically. But I always tell her, 'You know, you built this. You built this city on rock and roll.'" – Mistress Leigh
[31:02]  As a late bloomer, how did Mistress Leigh express her sexual energy?
[33:11]  The relationship between Mistress Leigh's parents.
[33:50]  "She was my first female dominant archetype. She was that first person to me, the one who was like, had the career, had three kids within sixteen months — I have a twin and an older sister. Supermom. And career psychotherapist. Did all of the things. Always taking care of people, always making choices, financially managing, and running the show. Her mother was the same way. I come from a long line of dominant women, they're just not as loud and obnoxious as I am. They do it with a certain amount of Southern charm, which I don't always have." – Mistress Leigh
[34:49]  Coming out to Mistress Leigh's Dad.
[35:50]  Crushing on Angelina Jolie.
[38:43]  The inner masculine and inner misogynist of Mistress Leigh.
[40:46]  The Dominant women / submissive men's group of TES, the non-for-profit BDSM / Leather / Fetish group – the oldest known BDSM organization in the states (since the 70s)
From the website:
The Dominant Women/submissive men's Group is a safe, creative and fun place for novices, beginners and experienced alike. Dominant Women can share experiences and learn how to better express their dominance, while submissive men will have an opportunity to be around Dominant Women without fear and be able to feel welcome, ask questions and get answers.
Mistress Leigh co-facilitates this group with veteran submissive Johnjon. While the Dominant Women/submissive men's group seeks to honor the rich tradition of Female Dominants/male submissives, we welcome gender expressions of all kinds! Our group also welcomes the disabled and those living with physical impairments and/or chronic pain. Although this group encourages consensual participation, all are welcome to observe without obligation to participate.
This group will cast a wide net of fetish and BDSM all through the lens of "Female"-driven power play.
2017 Classes will include:
* D/s communication
* Bondage for power expression
* Dominant archetypes & service protocol
* Sensory deprivation
* Pain as power exchange
We will also branch out into fun fetish play such as:
* Sploshing
* Gendered crossdressing/fetishwear for your body type
* Flogging for arousal
* Electro & medical play basics
* Body worship & manhandling
* Sensual Domination for Her/him
[42:06]  The religious oppression to kink ratio.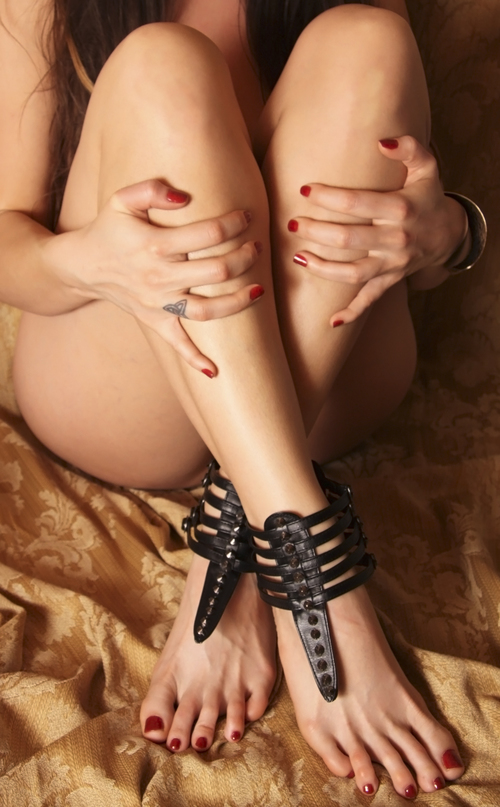 [42:48]  What happened when Mistress Leigh kicked her first pair of nuts?
[45:23]  Distinguishing dominance from manipulation.
[47:57]  Topping from the bottom. Mistress Leigh on power and position.
[49:20]  Sadism and masochism and how it's not just about pain.
[49:48]  Lila likes the pinwheel.
Wartenberg wheel, or pinwheel (noun) = a spiky tool, somewhat resembling the spurs on cowboy's boots, which was originally designed to test neurological pathways in patients, and is also used by those who enjoy sensation play in order to deliver pinpoint prickly feelings to the skin, without marking it.
sensation play (noun) = a type of kink in which the recipients enjoy different sensations (e.g. feathers, fingernail scratches, fingertip grazing, or impact play) which vary in intensity, body location, and duration.
impact play (noun) = a type of kink in which the recipient receives impact upon their body (often on the buttocks, arms, and legs) by a body part (often a hand) or an object (e.g. a flogger, a riding crop, a cane).
[50:12]  Service-topping.
service top (noun) = often a submissive person who is in the top position (i.e. delivering sensations or dominance) but with the motive to please the bottom position or another dominant that is involved in the scene.
bottom (noun) = referring to a person and/or position (sexual or non-sexual) that is physically, emotionally, or mentally receiving the energy from the top position; for instance in homosexual relationships, the receiver of anal penetration
[50:49]  "Being submissive means you're turned on by the idea of someone else making choices, and serving them. Being a bottom, is just a position. You could be a top dominant; you could be a bottom dominant." – Mistress Leigh
[51:25]  On switches and wrestling.
switch (noun) = a person who alternates between dominant and submissive, top and bottom roles in their relationships, scenes, and scenarios.
[52:08]  What happened when Lila informed her current partner that he is kinky?
[52:33]  What would Mistress Leigh say to someone who thinks BDSM is unhealthy?
[53:39]  Mistress Leigh on aversion, a la "I would never" and "I don't want to."
[55:10]  Lila's ex and his reaction to therapy.
[1:00:10]  "Professional domination is all about association and creativity." – Mistress Leigh
[1:00:44]  A book in Mistress Leigh's library — Dita Von Teese's The Art of the Teese.
[1:01:44]  "Laughter: the other orgasm." – Lila & Mistress Leigh
[1:01:54]  Comedy in BDSM.
[1:03:47]  "I like making people laugh, and I like making them cry, because it confuses their nervous system. Anybody can make somebody cry; it's very difficult to make them laugh, though." – Mistress Leigh
[1:04:10]  Dominant female archetype idols. Mistress Matisse. Midori (The queen of Japanese rope bondage.)
[1:07:14]  Can emotional or spiritual or mental breakthroughs occur through BDSM?
[1:09:12]  "There is this kind of idea that you should follow the yellow brick road back to the beginnings of your kink, and I think that that's a strange perspective. Like, who gives a flying fuck where it came from, it's here. What are you gonna do with it?" – Mistress Leigh
[1:11:03]  Why is Mistress Leigh uninterested in playing out people's memories?
[1:12:30]  "I'm a little bit of a drug dealer. Because there are all these little chemicals and drugs in our body that give us very happy feelings in our being and I'm just unleashing those drugs inside. The seratonin, the dopamine, all these neuro trans- the transmitters. […] What's wrong with that? People go to yoga because they want to have a certain experience, people laugh — that releases the same chemicals. The idea of, 'Oh, you're getting addicted to—' or I don't know what people would say like, 'Oh you're doing this cause it's just — you wanna get those drugs.' Yeah but, you know, sunshine is Vitamin D; it makes us feel good. You can go as deep on the rabbit trail that you want to. And I don't think there's anything wrong with that. As long as it doesn't interfere with your other parts of life, I mean, it's just like drugs or alcohol. Is it interfering in your life? Is it problematic? Is it causing issues? Are you neglecting responsibilities? I think the same should be taken for kink." – Mistress Leigh
[1:15:22]  Mistress Leigh on attraction and nonmonogamy. "I've always been attracted to a lot of different people." – Mistress Leigh
[1:17:49]  "If the standard is polyamory in your world, and you're a monogamous person, then live that great life!" – Mistress Leigh
[1:18:09]  How did Mistress Leigh's relationship with her partner evolve?
[1:18:27]  "I don't really have the bandwidth for more than one person and their feefees." – Mistress Leigh
feefees (noun) = a jokingly pejorative nickname for feelings (Mistress Leigh)
[1:20:27]  How Mistress Leigh feels about relationship challenges.
[1:21:17]  Lila's story about the first poly man she had a date with.
[1:22:51]  On compersion.
[1:25:03]  How Lila's first polyamorous lover shook up her ideas about relationships.
[1:27:07]  How Mistress Leigh's handsome client with a severe speech impediment flipped the script.
[1:29:53]  Mistress Leigh on her work boundaries. Who won't she session with? What won't she do?
[1:30:05]  "I always say, you go to an escort to get your desires fulfilled; you come to me to get 'em denied." – Mistress Leigh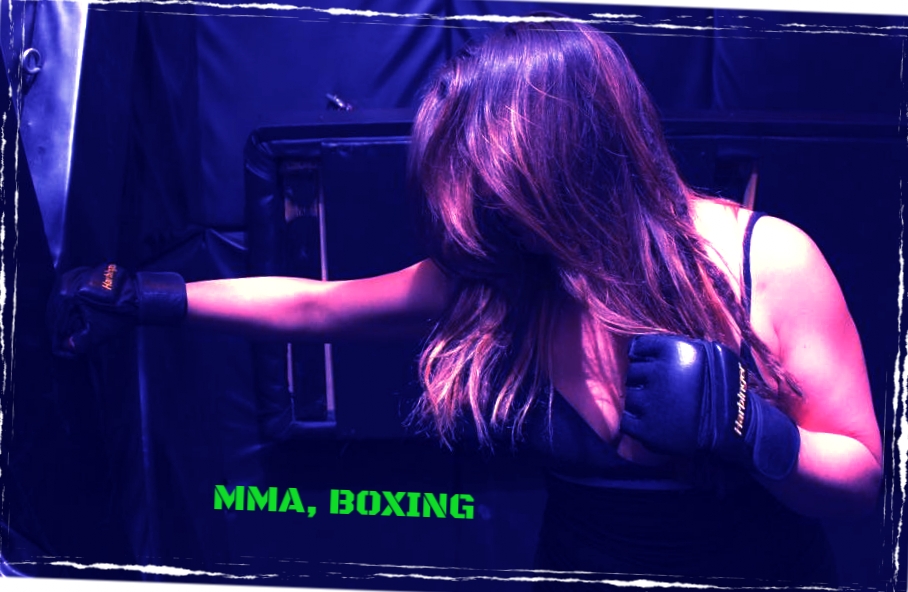 [1:35:07]  Does Mistress Leigh ever get tired of sexual energy?
[1:35:47]  Why did Mistress Leigh choose celibacy?
[1:36:45]  Mistress Leigh tries to tell Lila a story.
[1:39:20]  On friend-ghosting.
ghosting (noun) = the increasingly common activity of completely ceasing all communication with someone without warning or explanation.
[1:41:02]  "They're afraid to hurt your feelings and then they break your heart instead." – Lila

Become a patron of the horizontal arts, by supporting me on Patreon, a website for crowdsourcing patronage! Patronage allows artists like me to buy equipment, schedule recording tours, and devote my time to creating more horizontal goodness, for you! Becoming my patron has delicious benefits, ranging from exclusive photos and behind-the-scenes video content, to handwritten postcards, spring cleaning phone calls, and creative input on future episodes! You can become a patron for $1 a month on up, and the rewards just get more sumptuous.