---
"I was trying to expand people's touch palette. I was trying to say, 'Here is a palette. You probably use this corner of the palette when you touch people. There's a whole array of other hues out there!' And I wanted to associate each of these kinds of touch with a color and a hue. Maybe a sound, maybe a scent, maybe it would be full— fully sensual, involving all the senses, and then they can experiment with the colors of the palette. And then, layered over that, is … you know, when you go to buy paint, you can buy glossy or matte or, what are other kinds? You can buy reflective, you can buy … you know, all these different kinds of paint. And so that, layered over it, is the intention. The color will look different. My shampooing of your head will look different whether I am trying to arouse you, or whether I am trying to soothe you, or whether I am trying to heal you, […] or wash you."
– Lila
"I have a workshop this reminds me of. It's called nonsexual naked coconut oil contact improv movement. 'Coco Jam' is the shortened version, but the long title is important, because all of the factors are there, and what I love about this workshop is, when I tell people about it they're like 'Oh, there's no way it could be nonsexual. There's no way adults could be naked in coconut oil and sliding on one another, and it not be sexual.' […] And what I found, in having done this many times is, 'When we all step into a space, and we have an intention, and an agreement, and there's really clear boundaries and guidelines, and we're all collectively saying 'yes' to this, nonsexual, the fascinating thing is that arousal doesn't even occur often — and the distinguishing factor between arousal and sexual is: Arousal, I let people know, arousal is welcome here, this is a natural sensation … but sexual would be you moving – having an action connected with that arousal or a directive action or an ask. The fun part about this workshop is that it actually is the space for us to have affection, touch, even naked, that isn't about sex, sexuality. And it taps us into this child-playful innocence, people will often say, 'I felt like my 2 year-old self!' And they got to reconnect with their little inner being, their child-self … so beautiful."
– HazelGrace
---
---
Welcome back to horizontal with lila, the podcast about intimacy (sex, love, and relationships of all kinds) that's entirely recorded while lying down.
In this episode, I lie down with Dr. HazelGrace Yates. In a twin bed. At a summer camp. In the wilds of New Jersey. (Hear the birds?)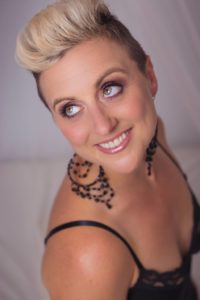 HazelGrace is a clinical sexologist, a scholar, and the founder of The Cock Project and The Pussy Project. She holds a PhD in Human Sexuality, and a Masters in Education.
The Cock Project offers those who identify with having a cock the opportunity to speak about their experiences living with it, and their feelings about it, directly to a group of others who self-identify the same way — while being silently and compassionately witnessed by a group that does not identify with having a cock, or would prefer to act as a compassionate witness. The Pussy Project is the inverse. Right after we recorded this episode, I had the opportunity to experience both workshops.
HazelGrace and I were both taking part in Connection Camp, a summer camp for adults that's centered around activities designed to encourage authentic relating. It is produced by The Connection Movement, which is based in New York and led by Amy Silverman. More info on that in the show notes.
I felt extremely moved by my experience at The Cock Project workshop. Even though I live in a community in which we generally feel comfortable to speak openly about bodies and sex, I had never before heard even one cock owner speak in detail and at length about their experience with their cock. Certainly not more than an anecdote or two from a lover, definitely not to or in front of other cock owners, and decidedly not while witnessed by those who identify with having a pussy. I felt such admiration for their willingness to share. And I felt a kinship with their expressions of embarrassment, confusion, wonder, disappointment, and joy. I also felt a greater surge in my compassion for the challenges of growing up with an assigned male gender, as many of the feelings they expressed were inextricably intertwined with societal expectations of cock owners.
I'll be inviting HazelGrace to Hacienda Studio to give workshops during her Nov/Dec 2017 tour.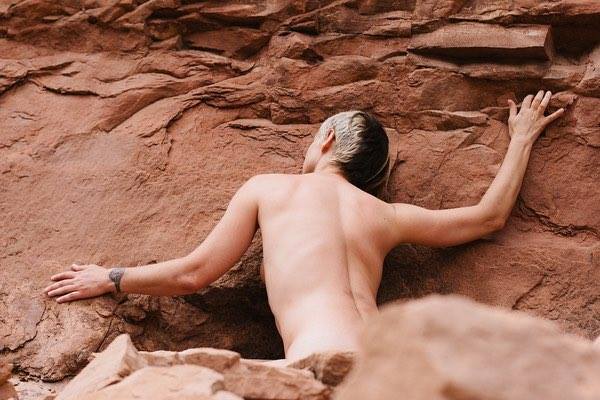 You can contact HazelGrace if you'd like The Cock Project and The Pussy Project to come to your town by visiting hazelgraceyates.com.
In the first half of this episode, we talk about hugging our parents, the touch palette, how intention changes the timbre of the way we touch, the human car wash, and nonsexual naked coconut oil contact improv movement, also known as, the Coco Jam …
Come lie down with us.
---
Links to Things:
HazelGraceYates.com, HazelGrace's website
Make America Relate Again, a podcast I admire, in which Samia Mounts has respectful political conversations with women who voted for our current president.
Connection Camp, a summer camp for adults, at which we recorded this episode!
The Connection Movement by Amy Silverman, which aims to revive our connection with ourselves and each other
Non-Sexual Naked Coconut Oil Contact Improv Movement (aka The Coco Jam), one of HazelGrace's playshops
Human Car/cass Wash at Poly Camp How To, a human-powered shower situation at Burning Man
The Internal Clitoris, by Ms. M., Museum of Sex blogger — required reading for anyone who owns a vagina or wishes to engage sexually with someone who does!
---
Show Notes (feel free to share quotes/resources on social media, and please link to my iTunes, this website, or my Patreon!):
iTunes link: https://itunes.apple.com/us/podcast/horizontal-with-lila/id1238031115&ls=1
website link: https://horizontalwithlila.com/
Patreon link (the crowdsourcing of patronage!): https://www.patreon.com/horizontalwithlila
[6:26]  Getting horizontal in a bunk bed.
[7:39]  What did HazelGrace learn about cocks and pussies as a child?
[8:20]  HazelGrace's memory of being called a slut.
[9:20]  Unexpected graffiti on the wall of the bunk bed at Camp Louemma.
[10:00]  When did HazelGrace have a conversation with her mother about sex?
[10:27]  What happened when HazelGrace first got her period at 16.
[12:30]  The part of her parent's relationship that HazelGrace tries to emulate. What her father said on her mother's deathbed.
[13:32]  How Lila has disappointed her affectionate Brazilian mother.
[14:30]  Lila's theory about the challenges between her parents in regards to physical affection.
[15:45]  What Lila's Dad calls her mother.
[17:44]  The affection in HazelGrace's household growing up.
[18:17]  Hugging HazelGrace's Dad.
[20:13]  The boundary Lila's Dad drew, perhaps because of his career as a child psychologist.
[21:32]  Lila makes a call for intimacy education.
intimacy education (noun) = teachings designed to foster empathy and loving connections, centered around the expression of feelings, compassionate listening, the naming of desires, drawing boundaries, asking for and giving consent, methods for giving and receiving pleasure, the art of touch, the different kinds of love, non-violent communication, fighting fair, conflict resolution, and how to break up nicely.
[22:43]  "I want it to teach people about non-sexual touch, about sensual as opposed to sexual, about how to be affectionate in an array of different relationships, you know, even how a hand on the shoulder can be so intimate and sweet." – Lila
[23:11]  HazelGrace's workshop Non-Sexual Naked Coconut Oil Contact Improv Movement (aka The Coco Jam) and people's first impressions.
[25:24]  Lila's "Art of Touch" workshop ("expand your palette of sensual tactile techniques while drawing comfortable boundaries") at Connection Camp the year prior, 2016. 
[26:02]  The Touch Gauntlet (aka the Angel Walk) to teach intent in addition to consent.
[28:03]  Trying to expand people's touch palette. Lila's plans to create a visual Touch Palette, perhaps including colors and smells and sounds.
[28:44]  Lila's paint analogy for touch and intention.
[29:33]  HazelGrace has a breakthrough about consent and explicit intent.
[30:22]  "Does that person want that intention from you, or would they accept from you the same kind of touch or what you want to offer them, with a different intent? And could you offer that, that different intent? Or can you be honest about the fact that you can't? Right, if somebody that I'm desperately attracted to says, you know, 'Can you, can you stroke my buttocks, you know, with the intent to heal me or something, maybe I am not capable of doing that in that moment. Maybe I can— I could only do that with sexual, erotic intent. And then being able to be honest about that." – Lila   
[31:11]  HazelGrace's Human Car Wash experience eight years ago at Burning Man (Human Carcass at Poly Camp). "It's interesting 'cause I actually got this lesson many years ago at Burning Man, probably eight years ago, it's coming back full circle that I'm getting it kind of in a deeper way now. There's this human car wash thing, Human Carcass, at Polyamorous Camp, Poly Camp, at Burning Man. So they have this car wash, and it's really cool — it's a human car wash, human wash. And what's brilliant about this is you actually get really clean, which, it's hard to get clean at Burning Man, and they only use four or five tablespoons of water, and you have people spray you with water bottles, and you go to each station, and each station you get wa— rinsed, and then soapy, and then squeegeed with the palms of their hands and then they dry with with like [whoo] blowing on you at the end. At each station you have four new humans, and at each station you get to practice consent, you get to practice communicating what you want from the four people standing there. And I remember one guy saying — and my mind was blown, 'cause he said, 'I give you consent to touch me anywhere, as long as your intention is to clean my body.'" – HazelGrace
[32:54]  Why didn't Lila draw a boundary the first time she did the Touch Gauntlet? What about the second time?
[34:51]  HazelGrace's workshops at Connection Camp 2017.
[35:25]  How did HazelGrace get interested in becoming a sex-positive professional and how did it turn out unexpectedly?
[36:08]  HazelGrace didn't discover her clitoris until she was 29 years-old. Science is also a late bloomer when it comes to the clitoris, especially around the fact that it is both internal as well as external!
clitoris (noun) = the part of the vulva and vagina (both internal and external) that only serves a single purpose: pleasure.
[36:58]  The seed of The Cock Project. HazelGrace's friend, frustrated with orgasmic meditation saying, "What about the cock?" HazelGrace thought that was a great question. She asked it.
[37:51]  "My friend was unable to share anything about his cock, and I thought, how many other men out there haven't had a chance, an opportunity, an inquiry, a curiosity about what it's like to be you, as a male sexual being with your cock? And that night, we looked up, 'Where is the Vagina Monologues for Men? Where is the Cock Monologues?' And we didn't find anything. That moment was like, 'That's what I'm gonna do!'" – HazelGrace
[38:36]  This was 20 years after The Vagina Monologues came out. So HazelGrace made this her mission, to create … The Cock Monologues.

Become a patron of the horizontal arts, by supporting me on Patreon, a website for crowdsourcing patronage! Patronage allows artists like me to buy equipment, schedule recording tours, and devote my time to creating more horizontal goodness, for you! Becoming my patron has delicious benefits, ranging from exclusive photos and behind-the-scenes video content, to handwritten postcards, spring cleaning phone calls, and creative input on future episodes! You can become a patron for $1 a month on up, and the rewards just get more sumptuous.